Brad Cathers
Yukon Party MLA for Lake Laberge
Thank you to everyone who supported me! I am honoured to be re-elected as your MLA for Lake Laberge.
A huge thank you to all the people who volunteered their time to help out with my campaign. Any successful campaign is a team effort, and I couldn't have done it without you.
I want to especially thank those of you who helped me day after day throughout the campaign with door knocking, phone calls, and signs.
I also sincerely appreciate the donations made to my campaign by a number of people.
Congratulations to all my colleagues who were elected, and thank you to all our volunteers and supporters across the Yukon who helped us win the popular vote in this election.

Thank you!
Brad Cathers
MLA for Lake Laberge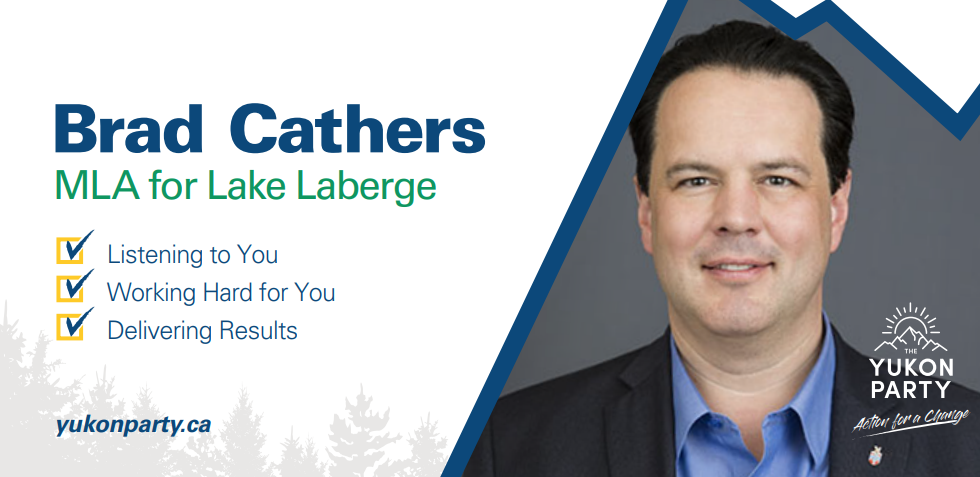 Standing beside the Yukon River